Product Search Widget allows the visitors to search only products on the website.
To use the widget go to Dashboard > Appearance > Widgets screen. Find the "Product Search" widget on the left side of the screen. Then drag & drop it in one of the available sidebars on the left.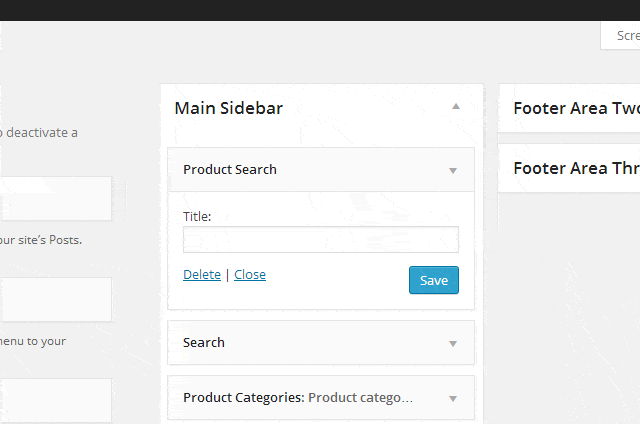 When "Product Search" widget is placed it will show up in the sidebar. It looks exactly the same as default WordPress search widget but it filters search result to only show products with proper product listing theme.
Change Product Search Listing Theme
Product listing theme can be changed in Dashboard > Products > Product Settings > Catalog Design. The change will affect also products listing on any different product catalog related page.