By default the catalog price is enabled with currency set to USD with a custom currency symbol to $.
In order to change it go to Catalog General Settings. You will find the 'Payment and Currency' section on the bottom of the page.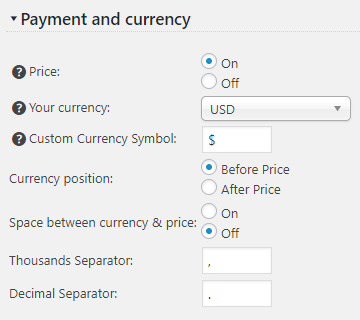 Use the 'Your currency' drop-down to find your currency and change or delete the 'Custom Currency Symbol'.
After that you can also change the other settings to adjust the currency display to your needs.
Click the 'Save changes' button on the bottom of the page to apply your changes.