The product review feature is disabled by default in the catalog. It can be enabled with a free addon.
In order to enable the reviews feature please go to Catalog Extensions screen and find the free Product Reviews extension: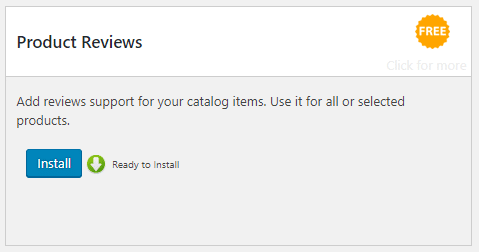 Click the install button to proceed with the extension installation.  As soon as you click it the page will reload and the installation will start. When the installation is done you will see the following on the top of the extensions list: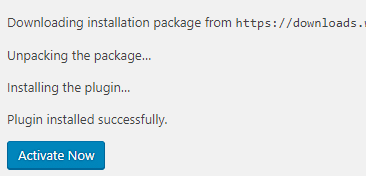 Please click the Activate Now button to activate the extension. Now the reviews feature will be visible on each product page. You will also be able to disable it per product.
After you click the Activate Now button the plugin will be active and the new sub-menu will appear under products menu.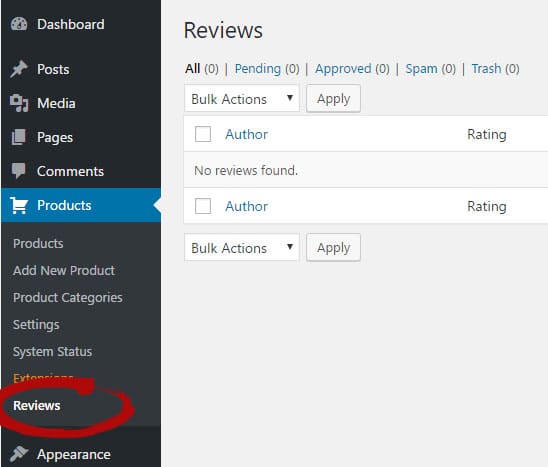 The Product Reviews system works similar to comments but it is enhanced with the rating, correct labels, separate screen to manage reviews and many other useful features.