3 different blocks are available:
Show Catalog block – to display the main catalog page content and set the markup for all catalog pages; by design it should be placed only on one page (the one selected in catalog general settings as the main listing page)
Show Products block – to display products anywhere on your website
Show Categories block – to display categories anywhere on your website
Where you can find the available blocks?
At least WordPress version 5.0 is required to use blocks.
Click on the plus icon located on the top left of the edit screen where the block editor is active. You should see the following popup: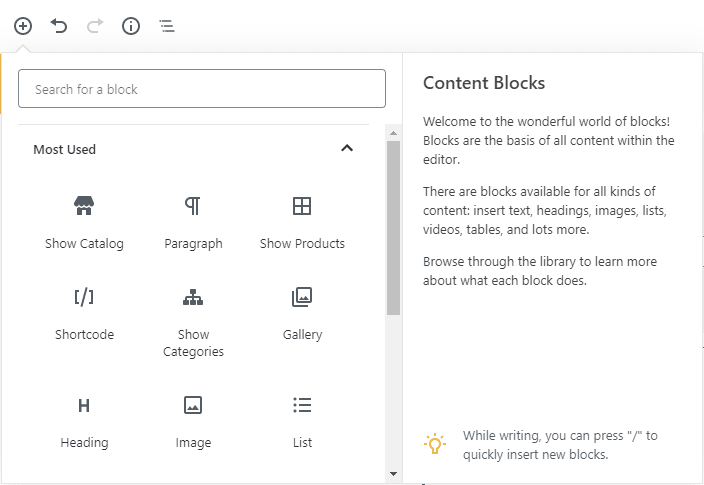 You can type the block name in the search field or scroll down to the catalog section to see the available blocks: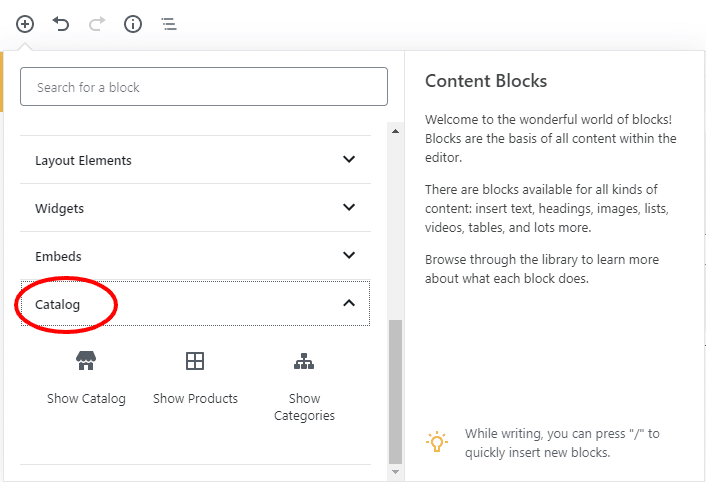 Once you click on one of the catalog blocks it will appear in your content.