In Catalog > Settings > Simple CSV you will find the option to import products from other post types.
If you have any other WordPress ecommerce or product catalog plugin you can easily find all the products there and import them automatically to your favorite impleCode catalog.\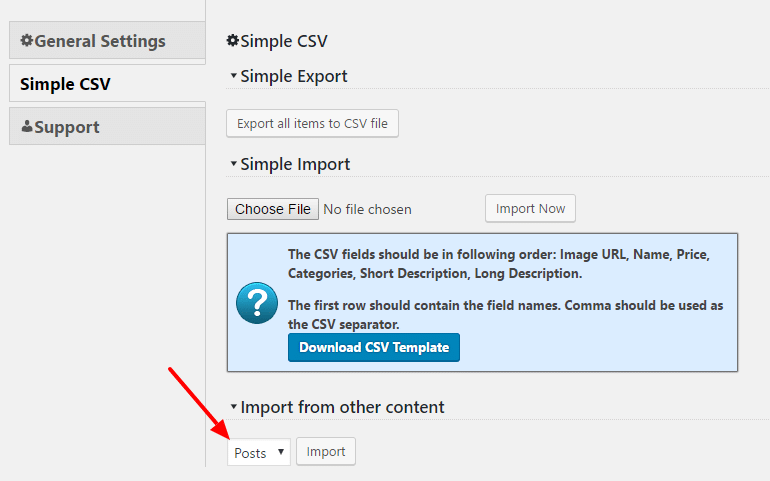 How to import products from WooCommerce or any other post type?
Select the content type from the drop-down (for WooCommerce it should be Products)
Click Import button
That's it! Now all your products are inside impleCode
Please note that it will not delete the products/posts from the source. If you have to delete them please do it manually.