The Show Categories block will display the selected categories.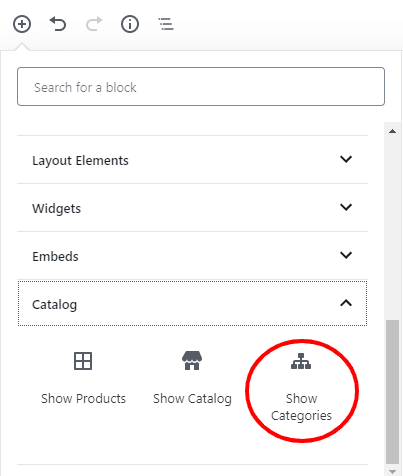 Once you insert the Show Products block it will let you choose the categories:

Once you select a category you will see some additional settings on the right side on the screen: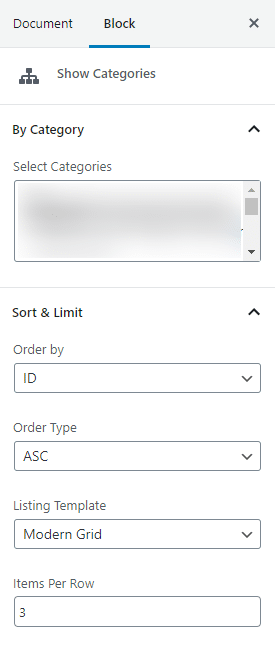 Select multiple categories
You can select multiple categories by clicking on the category while holding the CTRL button.
Additional block settings
Order by – the category sorting method
Order type – the product sorting type
Listing template – the template to be used to show the categories
Items per row – how many categories per row should be shown – works only for grid templates
More display options
If you need more display options please use the [show_categories] shortcode with the WordPress shortcode block.