You can display multiple catalog icons on the website's main menu. To enable this feature, go to Catalog Settings > Catalog Design > Design Schemes and switch the Icons Display option: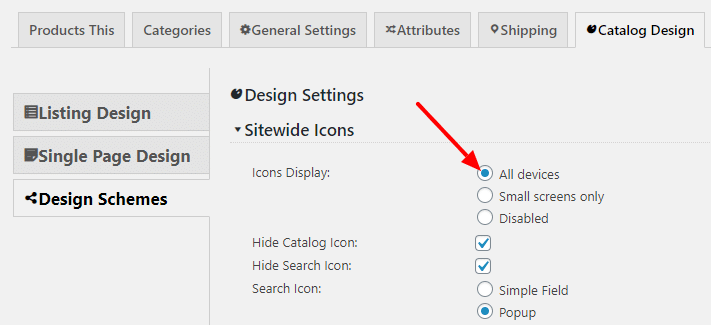 You can select the icons to be displayed on all devices or small screens only.
Two icons are available:
Catalog icon – an icon that takes the user to your main catalog page
Search icon – an icon that shows the search field
The icons will show up on the right side of your menu:

Sitewide Icons Color
The icon color is based on the Boxes Color option on the Design Schemes screen: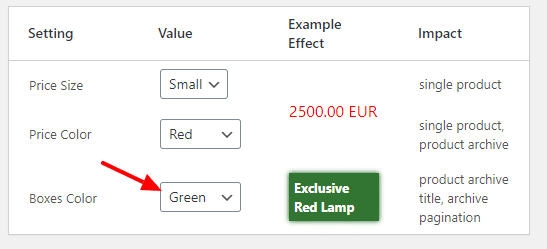 Hide specific sitewide icons
You can hide all icons by switching the Icons Display option to Disabled.
To hide the Catalog Icon check the Hide Catalog Icon checkbox.
To hide the Search Icon check the Hide Search Icon checkbox.
Search Icon Type
You can select one of the two search icon modes:
Simple Field – it will display the search input below the icon when clicked.

Popup – it will display the full page popup with the search input when clicked.