To set a default product sorting method you will need to go to Product Settings and find Product Order radio buttons.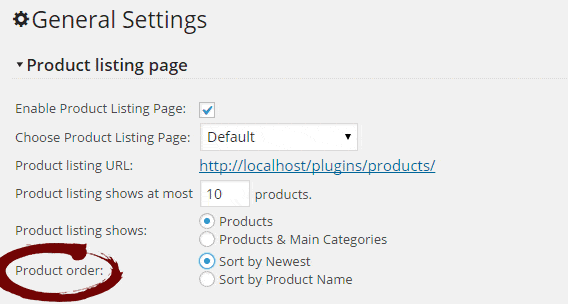 Switch between options to adjust the product order to your needs.
Product Order Drop Down
Your visitors now will see your choosen sorting method by default but they will be able to change it with a drop down.
The sorting dropdown is available as a widget which can be placed in product filters bar (on top of product listing) or on any sidebar.
You can see how the drop-down should work on our demo.