eCommerce Product Catalog comes with two product page templates:
Formatted – includes tabs to switch between description and features, has left side image and formatted boxes for price, shipping, sku and related products
Plain – has very limited formatting, it is better if you want to customize the product page
How to select product page template?
By default the formatted template is active. To switch it to Plain go to Products > Settings > Catalog Design > Product Page and switch the Select Template setting.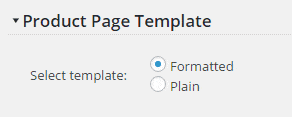 Customize Product Page in Visual Customizer
You can also use customizer to define you catalog design. To start using it please go to any product page, like this:
Click on 'Products' in admin,
Hover your mouse cursor over first product
Click on 'View'
Now you should see a product page. As you are logged in you should also see the admin options under the image:

Click on 'Customize Page Design'.
Now you should see the possible options on the left side and the product page on the right side. You can change the options on the left side and see the effect immediately on the right side. After you change everything according to your requirements you should click the blue 'Publish' button on the top.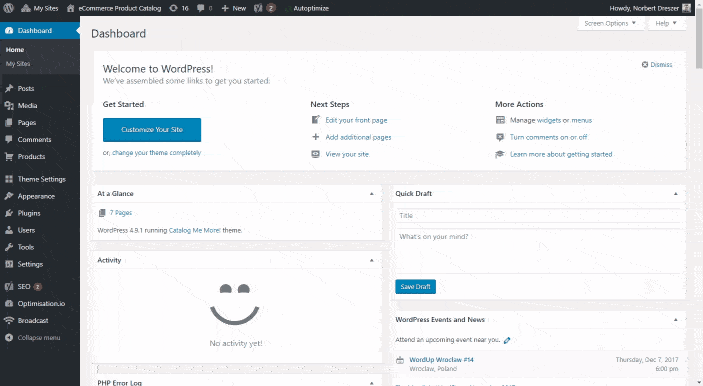 Formatted Product Page Template Sample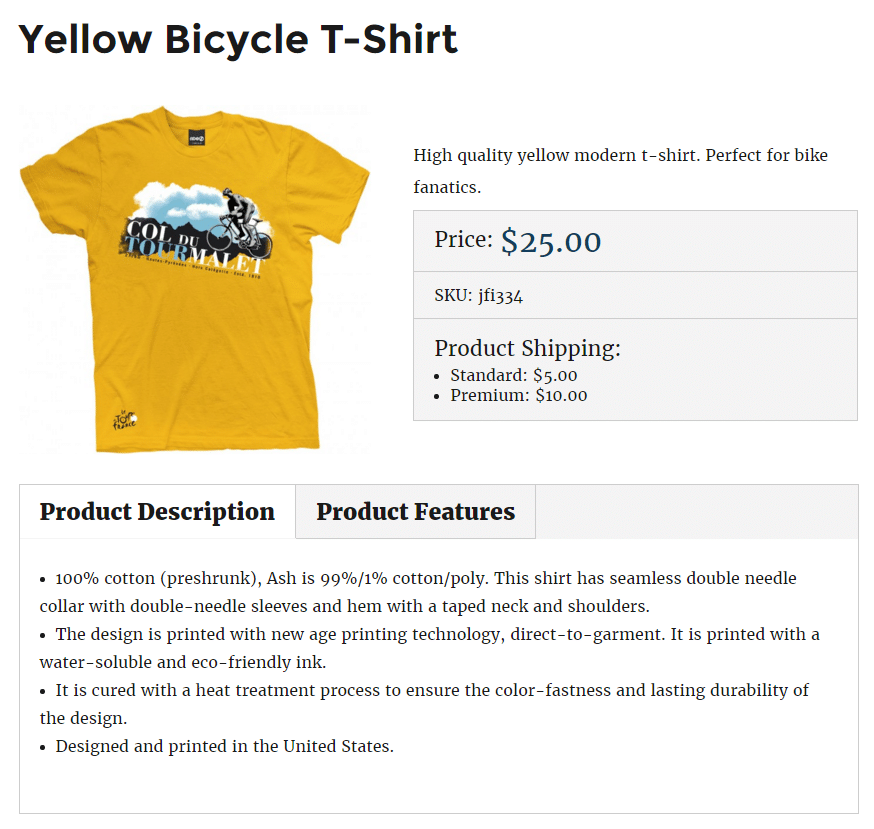 Plain Product Page Template Sample