To modify the default WooCommerce product order, go to WordPress Plugins, find Custom Product Order and click the settings link.
You will see the Custom Product Order settings screen: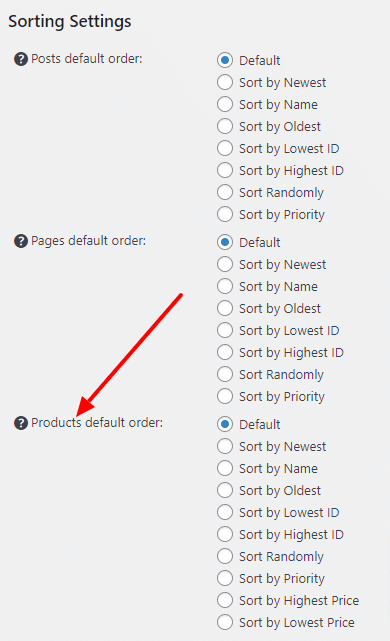 The sorting settings section contains all the registered post types and all the available sorting options.
Select the preferred sorting option for products and save the settings.