The new version of eCommerce Product Catalog is available to download. Feel free to use automatic updates or just download it from our website and update manually.
Product catalog price formats settings
We added long awaited feature that allows to change price format. Finally you can use any price format e.g. $1500. This is how the settings fields look like:

As you can see now the default price format is currency before price and without space (e.g. $1500). This will be default only for new eCommerce Product Catalog  installations.
If you are just updating, the price format will stay as it was before (e.g. 1500 $). We didn't want to change it automatically for all of you. So if you need different price format just go to product catalog settings and change it as desired.
This is how it may look at the front-end: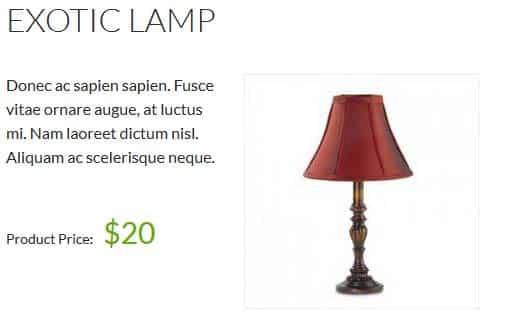 Product catalog classic list read more sign improved
Another thing we've added to the eCommerce Product Catalog 1.5 is a tweak to the read more functionality on classic list theme. Now when the product short description is short enough the read more sign will not appear ( […] ). This change impacts only product catalogs that are using classic list theme on product list page, category pages or any product lists generated by shortcode.
Product pages breadcrumbs disable feature
Breadcrumbs disabling setting is fixed now. In some cases it didn't work as intended. The breadcrumbs were still showing up even when disabled in product settings. Now it works as intended.
WordPress 3.9 right around the corner
You can expect the new version of WordPress coming out soon. We have tested eCommerce Product Catalog for the newest version. It works like a charm! So when WordPress 3.9 update appears in your dashboard you can update safely.