eCommerce Product Catalog 1.5.9 comes with two important fixes.
Product Shipping currency fix
Wrong currency was showing up in product edit page for shipping (when custom currency symbol was set) – now the right currency is set for shipping

Classic List theme description fix
In certain cases the html tags in short description were breaking the layout for classic list theme for product listing. Now eCommerce Product Catalog will skip html tags on product listing when classic list theme is used. The tags will still show up on product page.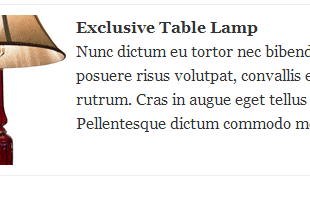 As always thank you for your bug reports. Thanks to you eCommerce Product Catalog can be even better with every update.
I hope those two small changes will help some of you in product catalog development.