A new demo with multiple cnfiguration was release a couple of days ago.
The demo theme is the new product theme that we are planning to release in a couple of days.
For now there are 9 different configurations to try:
Out of th box
Out of the box without price
Buy now – with order form extension enabled
Inquiry – with quote form extension enabled
PayPal Buy Now
PayPal Shopping cart
Advanced Product Gallery – with Product Gallery Advanced extension enabled
Smart Multiple Catalogs
Smarter Product URLs
Here is the screenshot of the front-page: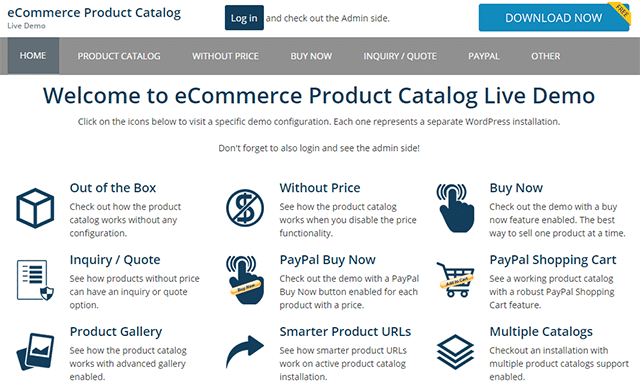 The demo is fully responsive and you can login and test also the back-end.
The demo URL is: http://demo.implecode.com
How do you like it?