eCommerce Product Catalog 2.5 comes with new product page template. The new template is optional when you are updating.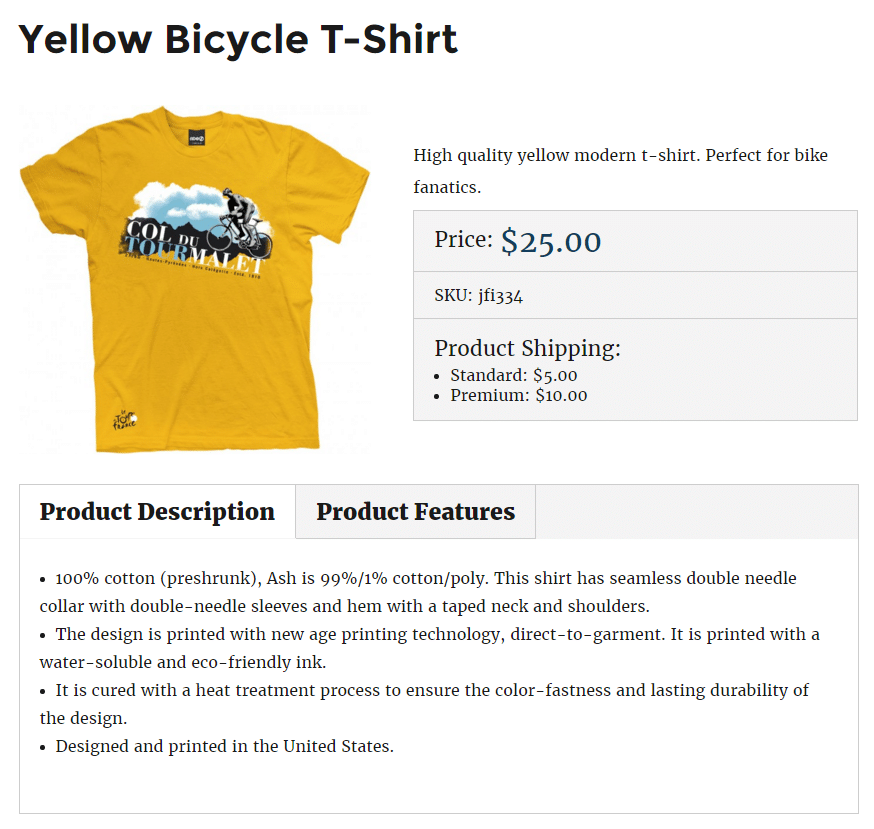 How to enable new template?
Now you can choose between Plain and Formatted product page template. The setting is located in Products > Settings > Catalog Design > Product Page.
If you want to try the new template you will have to switch the option.
For new installations the new template is active by default.
New Description and Fetures Tabs
The formatted product page template got tabs mechanism. The tabs are fully responsibe and will transform to accordions on smaller screens.
I hope you enjoy the new design :) Please let us know in comments how do you like it!