The first variation can have some additional details added. You will find the details button in the variations box on product edit screen:

Once you click the edit button a popup will show up with the details to be filled: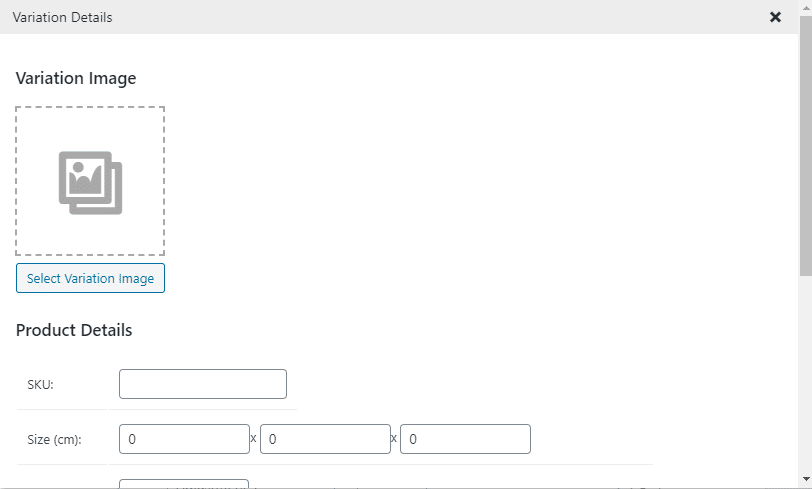 Each variation value can have:
Variation image – the image will switch on product page when the user selects the variation value
Variation SKU
Variation Size
Variation Weight
As soon as the user will select the variation values the image, SKU, Size and Weight will be changed on product page if available.
Disable other variation values
In the variation edit box you can also set the other variation values to be disabled when the variation is selected.
If you have two variations:
Color – blue, white and black
Size – 1, 2, 3
you can for example disable size 1 and 3 for black color.