You can require the user to add certain products to the cart.
To enable this feature go to Catalog Settings > Shopping Cart and find the Product Dependency section:

Once you check the Enable Dependencies checkbox, it will enable the feature.
Now you will see the Depends On box on the product edit screen:

You can select an unlimited number of products that the customer should select with this product.
Now when the user adds to the cart a product with selected dependent products, he will not be able to proceed to checkout without selecting additional products first: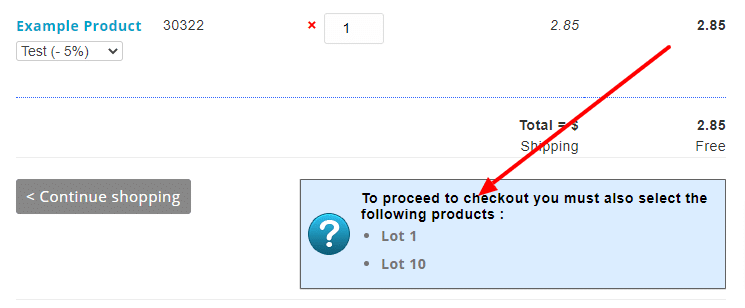 You can fully customize the message that shows up if the user didn't add the required products to the cart.
To customize the message go to Catalog Settings > Shopping Cart and find the Dependent Products Info text area: