Get the work done faster with our support team on your demand!
Now Premium Support allows to get Advanced Theme Integration service for free.
Now Premium Support members get Product Sidebar extension that allows to show separate sidebar on product pages, enable product tags and more awesome settings!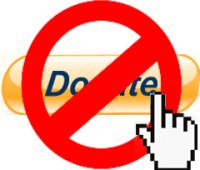 Please do not donate for eCommerce Product Catalog. We finance its development from premium support, extensions and consulting services. If your business can't afford $19.99 for one year of premium support please consider one of the extensions available. Buying an extension also gives the premium support.
You can always ask for free support on the WordPress forum.
If you prefer fast, confidential email support we are available 24h a day by email.
What do you get with premium support?
One year of high quality and speedy support from our team of WordPress experts.
Guaranteed reply in less than 24 hours! Normally in less than 1 hour.
Available 24h of every working day!
Product Sidebar management extension for free
Fast, thorough and professional replies for all plugin issues.
Ideal for business websites and websites that generate income as our swift replies ensure that all issues are addressed and corrected as quickly as possible.
Product Sidebar extension
As a free addition we will provide you Product Sidebar extension. Which allows to enable separate sidebar for all product pages and set custom width for product description and the sidebar.
Product sidebar features:
Enable product sidebar on product page under the image.
Enable/disable sidebar on product listing pages
Set product sidebar width
Enable product tags
Show child categories only on parent category pages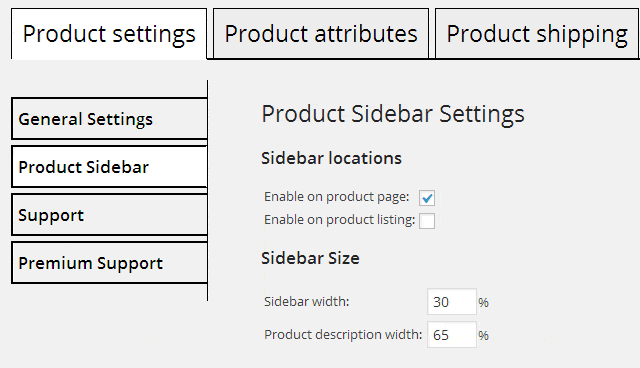 What is not included in premium support?
Premium support is valid only for our plugins. It means that reviewing or fixing your custom code or any other third party code is not included. If you need any additional features in our free plugin it can be done via consulting services.
Please see our Support Policy.
What are the steps?
After we receive payment confirmation you will receive an invitation email to the premium support lis and Product Sidebar extensiont;
In the invitation email you will get premium support email address;
Use the address to get fast, thorough and professional replies for all plugin issues.