With enhanced category filter you can:
make only bottom category clickable – only the bottom level category will be linked, top level categories will become headers
always show child categories – normally child categories show up only if parent category is clicked
Always show child categories
This option can be selected in the categories filter widget: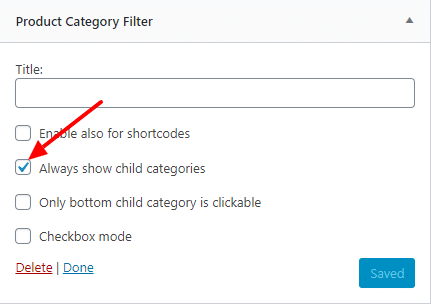 If this option is selected all the subcategories from the tree will always be shown.
If there are more than 12 categories all top categories will be collapsed with a + symbol on the left side. Once clicked the category will open with all subcategories.
Make Only Bottom Category Clickable
This option can be selected in the categories filter widget: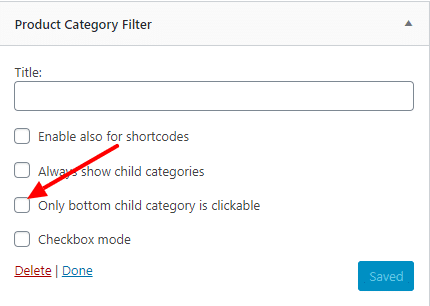 Once selected only bottom subcategory will be clickable. All other categories in a tree will become headers: