You can select any available product listing template to become an alternative listing template. You can find this in Catalog > Settings > Catalog Design – on the bottom in the Alternative Listing section: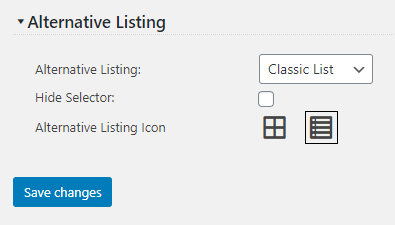 First choose the alternative listing. If your main catalog listing template is Classic Grid your can select for example Classic List as alternative listing template.
Once you select alternative listing and alternative listing icon you will see the switch on the top of each product listing in front-end:

The user will be able to control how the products are displayed.