You can define the number of days for the new product label to appear in the Catalog Settings > General: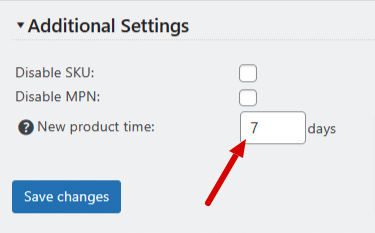 After the selected number of days the product will not be considered new anymore.
New products filter widget
Add the new products filter widget to the product filters bar (or any other widget area available on your product list). The user will be able to display only the new products.