By default the category filter shows up as a clickable link. You can replace the link with a checkbox on the category filter widget settings: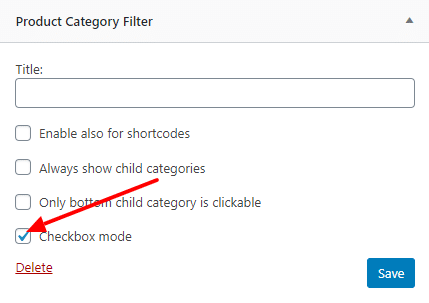 Once enabled the category filter element will show up as check-boxes with clickable label instead or simple links.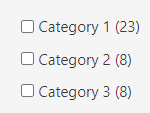 Using checkbox category filter will let the customer filter the products by multiple categories.
Checkbox Category Filter Logic
By default the checkbox category filter will display product if it is assigned to at least one of the selected categories. To change this logic please go to Catalog Settings > General and check the checkbox in the categories section: