You can import, export and update the product language using the Polylang plugin.
When you have the Polylang plugin active, you will see the language column among your product CSV fields: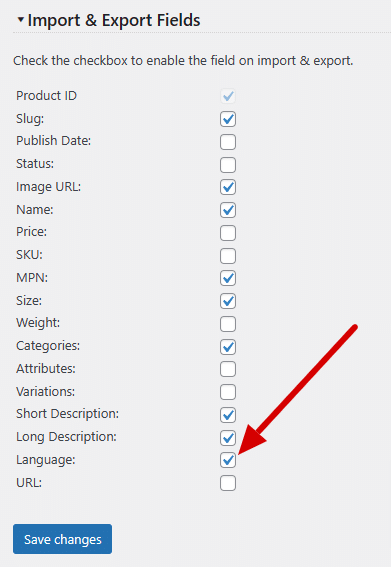 Once you enable the Language field in the CSV, you will be able to export the assigned language for each product.
You can also assign or update the product language when importing with a CSV file.