You can add a cart icon to the website's main menu in Catalog Settings > Catalog Design > Design Schemes. First, you have to enable the catalog sitewide icons.
Next, you can adjust the cart icon: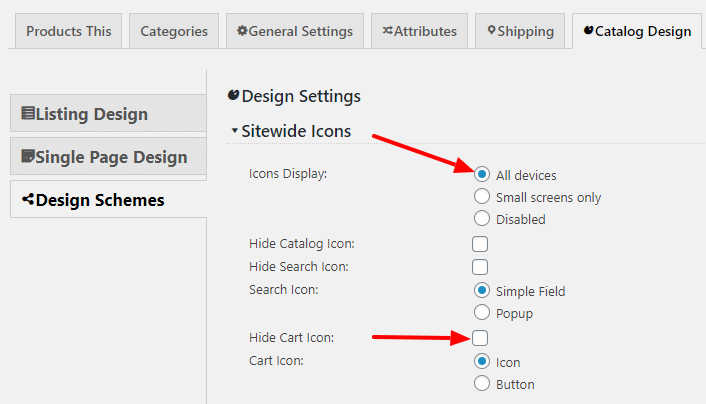 Please make sure that the Hide Cart Icon checkbox is unchecked.
Sitewide Cart Icon Styling
You can choose one of the two options:
Icon – it will show a cart icon styled the same as other catalog icons

Button – it will show up the same as the cart widget

Display Only Cart Icon
If you want to display only the cart icon without other catalog sitewide icons, please use the checkboxes to hide other icons.