You can automatically replace or translate attribute values on product save, update or import.
The configuration screen is located in Catalog Settings > Attributes: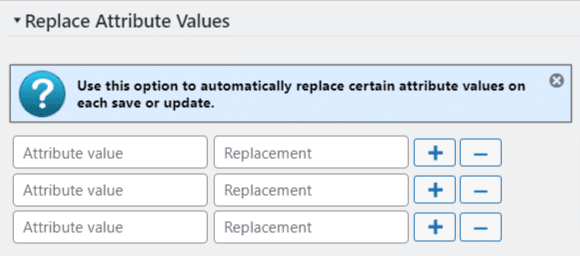 This option is useful when you import the products to translate or replace the values on the fly automatically.
It also works on the product edit screen. If you add a specified attribute value, it will be replaced with the configured replacement.