To edit product page markup directly from the admin go to Products > Settings > Catalog Design > Product Page and click Create Custom Product Page Template button.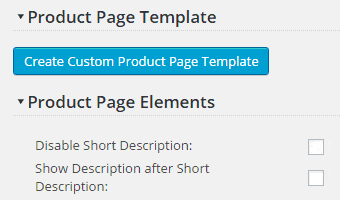 The product page template editor screen will appear. Here you can change the HTML markup, add PHP functions and add shortcodes.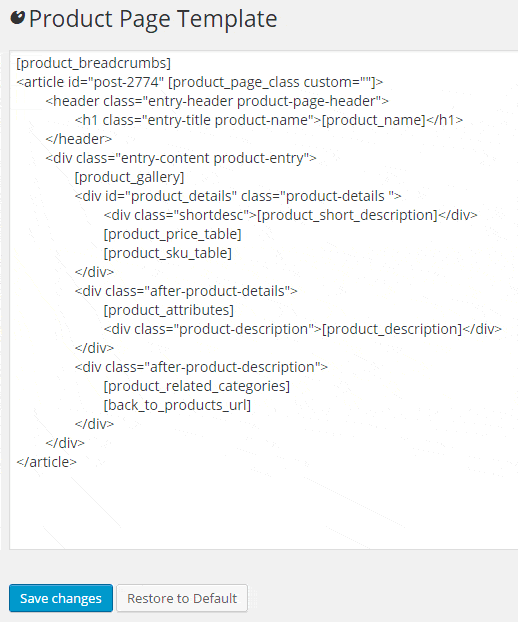 Restore default product page template
To restore the default product page template click on the Restore to Default button located under the product page editor field.