In Catalog Settings > Catalog Design > Single Page Design, you can change product page elements position: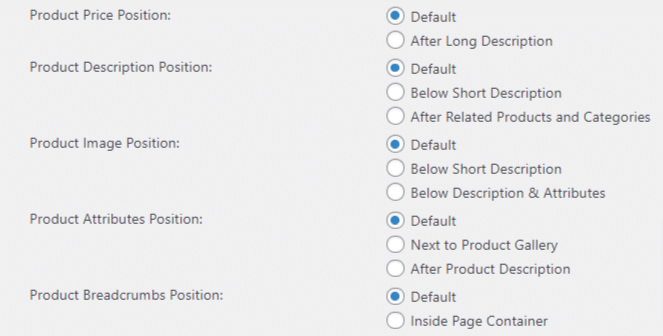 You can easily change the position for:
Price – show it after the long description or near the image
Description – show it right after the short description on the top of the page or after the related categories.
Image – short if right below short description or below attributes
Attributes – show them next to the product image or after the description
Breadcrumbs – move them inside the page container
The goal of this screen is to be able to move any product page element. If you would like to move something that is missing, please let us know. We will be happy to add it!