The discount filter widget is available in WordPress Appearance > Widgets. Look for 'Discount' and select the Discount Filter: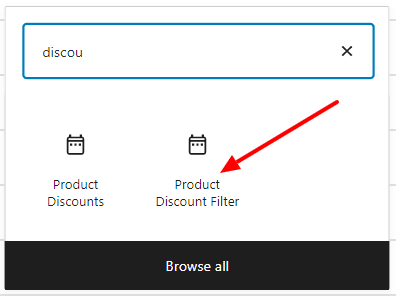 After you select the filter you will see the options:

You can set the widget title and the label for the checkbox. Save the widgets.
Now you can see the discount filter on the widget area in the front end. For example, inside the catalog filters bar:

Please note that the checkbox will not show up if there are no products with a discount.