The simple way to attach any PDF file to any product is to use the upload PDF feature in attributes box on product add/edit page.
To attach a PDF file to the selected product please go to Products and find the product to which you want to attach the PDF file. On the product edit/add page you will find an upload feature on the bottom of attributes box.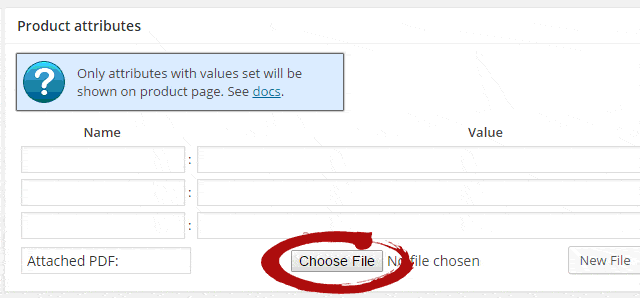 Click on the Choose File button and select a PDF file from your hard drive. Save the product when you are ready. The file will be uploaded to the server into separate folder in WordPress uploads.
The attached file will be available to download on a product page.
You can upload unlimited PDF files by pressing New File button.