When all the pickup date and time intervals become unavailable the checkout can automatically be disabled and saved for later use.
In order to enable it please fill the Checkout disabled message field in Catalog > Settings > Shipping > Order Pickup: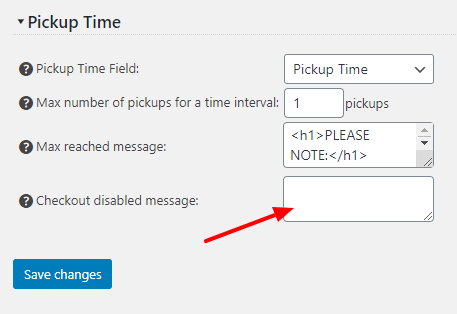 As soon as all date and time order pickup slots become unavailable the checkout will be disabled and the cart content will be saved for later use.
This way the customer can come back later and complete the order without adding the products to cart again.