The PDF catalog summary page will show up all the products added to the custom catalog.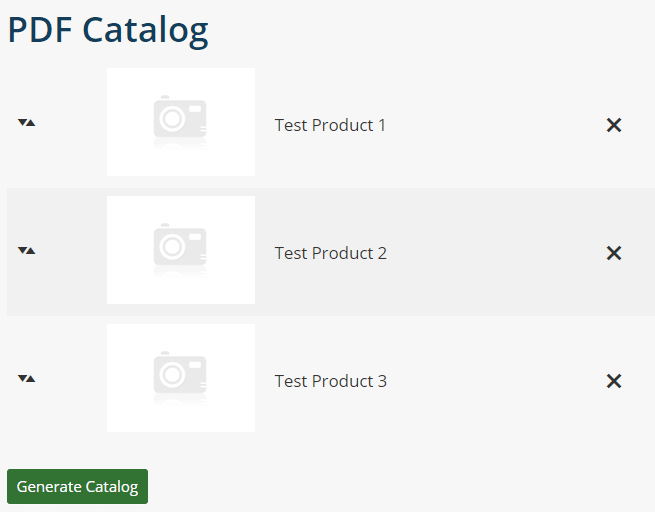 The user will be able to drag and drop the products to sort them or delete selected products.
After the list is complete the user can click the generate catalog button.
Once the PDF catalog is ready a new tab will open with the PDF catalog.