You can enable the print version button on the product listing.
Go to Catalog Settings > Product PDF and check the Enable on Listing checkbox: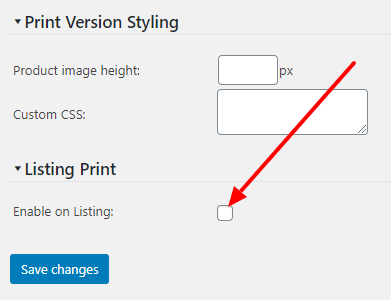 After you check this checkbox, a Print Catalog button will show up on the bottom of each catalog listing page:

When the button is clicked, the browser print dialog with the product listing generated will show up (or the PDF will be generated depending on the print mode enabled in settings).
The user will be able to print or save it as a PDF.
Change the print button text
You can change the button text in Catalog Settings > Front-end labels > Listing Pages: