Let us help you migrate to wordpress safely without breaking your old links.
What is migration to WordPress?
Imagine that you can easily change and add content to your website. Without expert knowledge, without any programming skills and without hiring professionals.
We offer you to implement WordPress software – the simplest and most popular Content Management System for a mere $299,99.
Your website will look exactly the same for the user, but you will gain infinite possibilities to change and improve it.
We will "cut up" your design and adapt it to work properly with WordPress CMS.
What it gives?
Amazingly easy user experience – WordPress got its great popularity because of the fact that it is the simplest.
Great efficiency – websites built on the WordPress platform simply run faster and smoother.
Independence – WordPress is designed in order to be easily handled by everyone. Learning and using the WordPress system takes little time and does not require specialized knowledge or skills.
Wide Availability – with various types of plugins, pages based on WordPress are more "friendly" for search engines.
Savings – if in the future your site will require modification, the programmer will need less resources to finish the job so it's really cost effective.
SEO Concerns
As a company we are in SEO industry since 2010. That's why we know what moving to WordPress can mean for your search engine ranking. We will make it harmless for your SEO.
If you just need a theme migration to WordPress and don't want us to bother about SEO just ask for a discount.
Migration to WordPress Price & the benefits
The cost of all this? Not the $2000 that you could expect to pay if you got a migration to WordPress from an creative agency which would have to hire SEO specialist and a programmer for the job. Not even a $1000 that you could expect to pay if you got this done by a SEO Agency which hires programmers. Not even $600 that even an average programmer with some SEO knowledge would charge you for looking into your website code. No, the price for the website migration to WordPress is just a mere $299,99. Given price is our typical cost of migration to WordPress for most websites. Some of them may need more complicated custom coding so we reserve a right to confirm the price for you. When you give us your website to migrate to WordPress we will confirm the price so you can be sure there will be no additional costs.
Ordering WordPress migration service on impleCode.com you can be sure that:
All links to the old website will be transferred to the new one, so you will not loose any traffic or search engines ranking.
New website run on WordPress will be visually identical  unless you order some changes on the fly.
Your new website will be fully compatible with all impleCode WordPress plugins.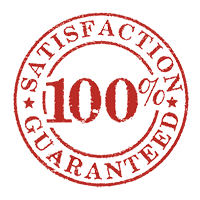 What is more we give you 90 days guarantee that everything will work just fine. However if you find any bugs in our implementation in the guarantee period we will fix it for free.
How the migration to WordPress process works
First of all you will send us a URL to the website or theme files. We will examine it and confirm the price for you. In most cases it will be just $299,99.
After confirmation you will receive an invoice for $299,99 (if you have to pay VAT this comes on top of this, but most won't have to). You can pay this invoice with your credit card, PayPal, or whichever payment method PayPal offers in your country, or do an international bank transfer.
Once the invoice has been settled we will get started to migrate your website to WordPress and usually deliver it within 10 days.
Do not wait! Order today the implementation of the CMS on your website and enjoy the simplicity and efficiency!
If you still have questions about the migration, feel free to email us first and get those answered, if not, please go ahead and click the button below, ordering your migration to WordPress for just $299,99!
Service Features
Time to Complete

3 - 10

Days

CMS Type

WordPress