You can fully customize the product list columns in checkout and notification email. Go to Catalog Settings > Catalog Design and find the Table View option.
You will find the in checkout checkbox there: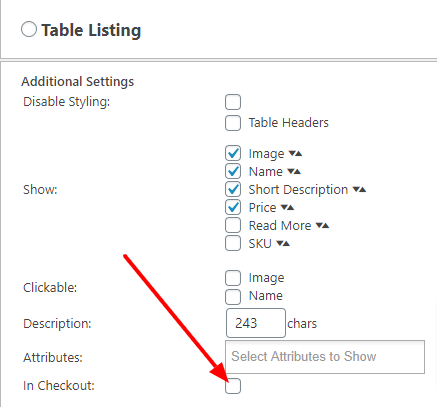 After selecting the checkbox and saving the settings, the table view will replace the products table in checkout and notification emails.
This way, you can display any product related data in checkout and order notification emails.
The following example is with image, product name, a short description, and SKU enabled: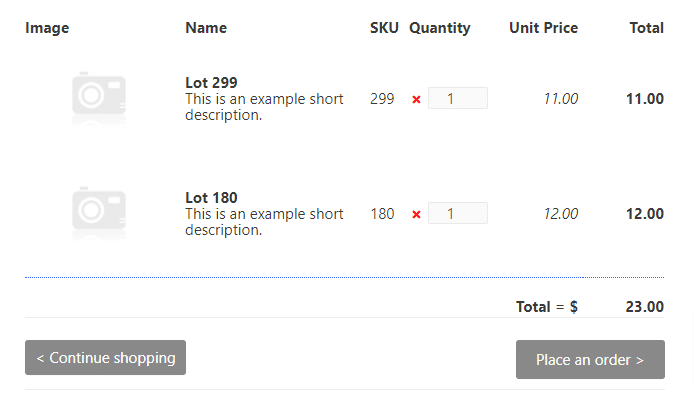 The same columns will show up in notification emails.
You don't have to enable table view as the product listing design for this to work.