The quote form customizer is located in Products > Settings > Quote Form under the blue Edit Form Fields button.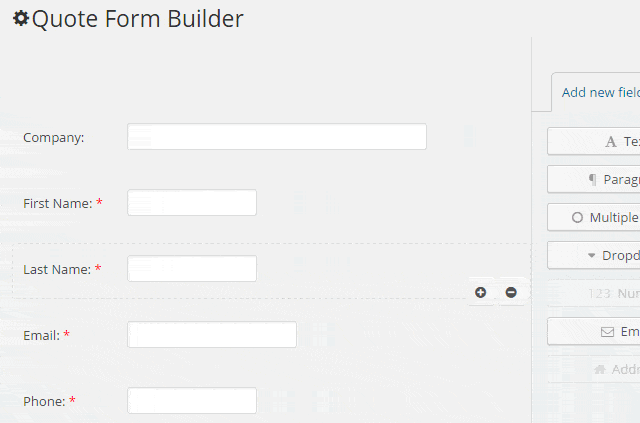 Add new quote form field
Use the form fields buttons on the right side to add new fields. The following fields are available:
Section
Text
Paragraph
Radio buttons
Dropdown
Number
Email
Address
Checkboxe
Date
Time
Website
Price
File upload (sent as attachment in notification email)
Edit quote form field
Each field type has different options to select from e.g.:
label
description
min
max
size
required
Move quote form field
Use a drag & drop functionality to move the field around the form.
Delete quote form field
Use plus & minus icons to delete the field or add same field below.
Restore quote form to default
Use Restore to Default button on the top of the quote form customizer screen to delete current form and restore to the default one.