You can define a separate set of attributes for the comparison feature.
Go to Catalog Settings > Attributes and check the Separate Attributes checkbox in the Comparison section.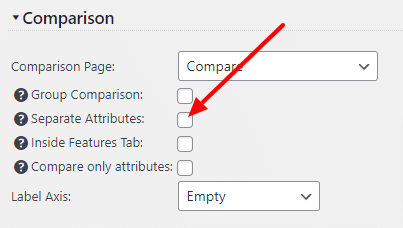 Once you enable it, you will see a separate box on the product edit screen for the comparison attributes.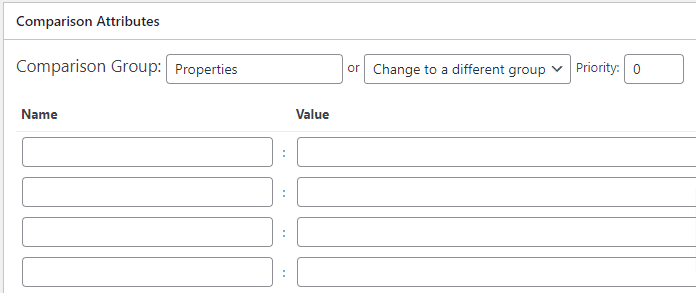 If you also want to display the comparison attributes in the default attributes tab, check the Inside Features Tab checkbox.