To disable the default image for classic grid go to Catalog Settings > Catalog Design and find the Classic Grid PRO section: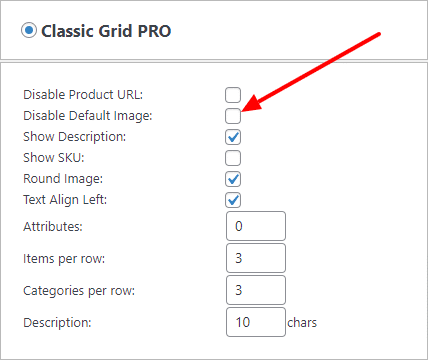 Once you check the Disable Default Image checkbox the default image will not show up for the products without an image.
It will display all other data without the image section. Check this option if you have many products without image.